SERVICES
Futrend devotes time and energy in forging strong business relationships with our customers, serving both Government agencies and commercial organizations. Our corporate strength comes from experienced personnel, competent leadership, proven technologies, and mature processes; our corporate philosophy from industry best practices and a customer-centric approach. We deliver incomparable value propositions and outstanding customer service in the following areas:
Complex system integration initiatives
Business application development
Web-based technology and consulting solutions
Human capital management systems
As we grow, we will continue to focus on customer satisfaction. With an emphasis on People, Process, Technology, and Leadership, Futrend brings experienced consultants, proven project management expertise, and industry tested processes and methodologies to help ensure the success of every project. We proudly specialize in three core competencies:
Futrend Technology, Inc. was awarded the NITAAC CIO-SP3 contract/Government-Wide Acquisition Contract (GWAC) vehicle (
HHSN316201200085W
). This is an Office of Management and Budget (OMB) authorized GWAC for IT acquisitions, which has a contract ceiling of $20 billion and a period of performance of 10 years. The following is a list of services that we offer: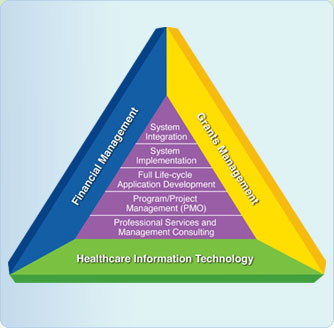 OUR CORE SERVICES
System Integration
System Implementation
Full Life-cycle Application Development
Program/Project Management (PMO)
Professional Services and Management Consulting
8605 Westwood Center Drive, Suite 502 Vienna, Virginia 22182 | Phone: 703-556-0016 | 1-866-futrend | Fax: 703-556-0199 | Email: info@futrend.com
© Copyright 2018 FUTREND Technology Inc. All rights reserved.